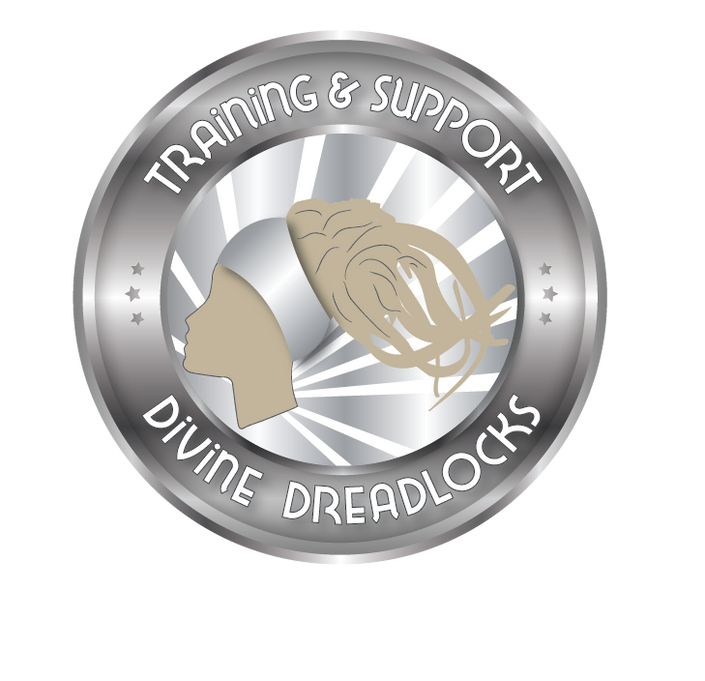 The Advanced Loctician SCHOLARSHIP 3 Level Bundle
Fast Track your Advanced Dread Loctician journey and rock your own Professional Dreadlocking Service Sooner! Check your eligibility with the QUIZ!
Watch Promo
The Advanced Loctician Certificate Course is the most comprehensive and professional course on how to be a Professional Natural Dread Loctician available.

And the SCHOLARSHIP version allows you to fast track your progress, get $500 off the price, plus you'll inspire others!

It contains all 3 levels of the Natural Loctician Certificate series. You will get the following courses in this bundle -


Natural Loctician Certificate Course Level 1 - teaches you the Divine Hand & Hook artisan crochet method of dreadlocking (the highest quality dread method available) to enable you to offer an all natural dread creation and maintenance service to clients. It also focuses on how to start your dreadlock service biz with an ethos of high quality customer service from pre to post booking.
Natural Loctician Certificate Level 2 - teaches you how to add a seamless high quality dreadlock extensions and wraps service to your biz. It includes the detailed aspects of getting the right hair, quoting, charging, booking and after care.



Natural Loctician Certificate Level 3 - teaches you how to tackle difficult dreadlock maintenance issues.
Each level builds on the skills of the previous level.
The first 2 levels have assessments which allow you to get direct feedback from your trainer (locking since 2000), Em to assure you know how to apply the DH&H dreadlocking technique successfully and work in the best way for speed, quality and body ergonomics & safety.
You'll gain a Natural Loctician Certificate after successful completion of Level 1 and an Advanced Loctician Certificate and digital badges after successful completion of Level 2. Level 3 is not assessed.

The 1-1 private feedback & support enables you to improve on every level of importance, to give you full confidence that when you graduate you are:

*Creating neat, tight crochet dreads of the highest quality.
*Working in a way that is safe for your client & sustainable for yourself,
*Offering the best client service experience,
*Gaining in speed without compromising on quality (like many out there).
It's this assessment and certification process that sets you apart from the average Loctician out there and enables you to offer the best service at a good price.

And with the scholarship you'll complete the course within 2 months to enable you to start taking clients and doing what you love sooner! Or if your upskilling it'll help you get more clients and improve your service.

HOW DOES THE ADVANCED LOCTICIAN SCHOLARSHIP WORK?


The Divine Dreadlocks Scholarship Program is designed to honour highly motivated students (and current practising locticians) who will dedicate themselves to study and complete ALL assessments for each level within 1 month. This enables go-getters to get certified as an Advanced Loctician within 2 months from enrolment, enabling them to begin or boost their business and start doing what they love sooner.

They also enjoy $500 off the cost by having the final 2 payment deleted!

Eg: Luna enrols on 1st November and completes Level 1 by end of November and Level 2 by end of December. By Jan 1st Luna is fully certified and starts her biz! Luna emails Divine Dreadlocks Training after 6 monthly payment to request the final 2 payments get deleted as she has satisfied the scholarship criteria.

Scholarship students also get to share their experience with others to inspire and help others to get motivated to do something that will bring them joy too!

ESSENTIAL SCHOLARSHIP CRITERIA: You need to get 100% in the quiz to be eligible!

1) For the Advanced Loctician Course only. (Payment Plan)
2) Must Complete level 1 assessments within 1 month and Level 2 within the 2nd month. Level 3 has no assessment and can be completed even after you are certified and begin your business, as it's good to tackle normal dread maintenance and dread creation before tackling hard dread maintenance and repair work.

3) Must create their dread space, dread name and minimum 1 online platform presence (can be Instagram, Facebook or 1pg website) by end of the 1st month *
4) Must share 1 social post per week on Facebook or Insta on the joy of your journey for 8 weeks till certified. You can use your personal account until biz account ready. **
5) Must write a review on the course at week 9 (after being certified) on FB and Google. ***
6) Must share a short 1-2 min video on your experience and positive results with the training and allow this to be used as a case study to share online at week 10. ***
7) The successful scholarship students will have their Payment Plan monthly payments stopped at 6 months, bringing total fee to $1500, which is $500 off!

* Dread space can be an interim space & even a corner of a lounge room or patio.
** You will be prompted in the course when to post and given an idea of what to post.

*** A reminder and links will be given to do your review & a guide given for the video.

WHO IS THE ADVANCED LOCTICIAN SCHOLARSHIP PERFECT FOR?


Motivated, autonomous students who wish to fast track their progress and help others by sharing their success.

Current dreadlock artists/locticians who wish to do professional development to enhance their current service and knowledge.

People who want FREEDOM in their life!

Anyone who wants to be their own boss, create their own working hours & meet lovely people.

People who love dreads & wish to make & maintain them for a living.

People who appreciate dreads & want a creative lucrative at home business.

Mums who don't wish to return to work after having kids.

Dads who don't wish to return to remote jobs after having kids.

Anyone wishing to escape the 9-5 rat race.

Young school leavers with an interest in a service orientated business.

Hairdressers who wish to add natural dread creation to their list of skills.

Hairdressers who wish to get away from the chemical method of making dreads.


WHAT WILL I LEARN?


Scroll down the page to view the entire course curriculum!

Start the quiz to see if you are eligible to ENROL!


SCHOLARSHIP COURSE BENEFITS:

Get $500 off the usual course fee!

Complete each level faster!

Graduate within 2 months of enrolling and start taking clients sooner!

Be a great motivating influence on others by sharing your journey with social posts, a review and video case study

Get free promotions on Divine Dreadlocks Social Media with over 30,000 followers across platforms.

Be your own boss and choose the days and hours you work!!

Work from home and save money & time NOT driving!

Take holidays and time off when you want to!

Quit a job that you don't like and crank up a dreadlocking business as your main source of income! To get more fulfillment in what you do.

Offer the highest quality dreadlocking & customer service!

Operate as a hobby business around your main job to earn extra cash to save for travel, holidays, renovations etc Eg: $400 a week.

Run it as a lifetyles biz and work 3 days to earn up to $1000 a week.

Work as much as you can to earn up to $2000 for a 5 day week.

Earn from $AU25 to $AU70 per hour! That's $US20 to $US60 per hour.

Have a business with no overheads! Once you've got a couple of chairs and your tool kit it's all profit!

Create the kind of dreads that people are proud of, ones that raise the perceptions of dreads in society!

Be tutored by someone who has used these methods to create and maintain her own dreads for 12 years! And applied them for others over 20 years!

Know that this method will work for people of all backgrounds, because it has been tried and tested on thousands of clients with different hair types.

Use this method equally on Caucasian, Asian or African hair!

Have the opportunity to gain a loyal following of repeat clients!

Enjoy what you do and wake up smiling every "working" day!

Meet a wide range of really lovely people!

Be creative, add dread accessories or natural dread care products to your business.

Be supported by your trainer, other students and graduates of the course in the private Facebook group.
Your Instructor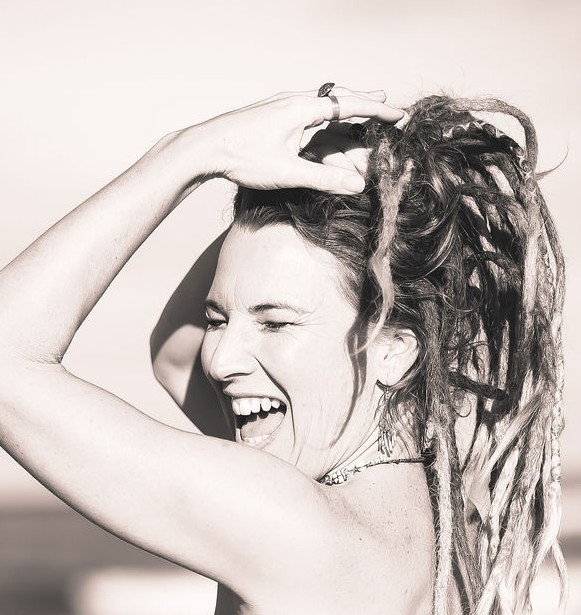 Em has been working with dreadlocks since she got her first dreadlocks in Thailand in the year 2000. She taught herself how to do her own dread maintenance using a small crochet hook and quickly she began to get maintenance requests from other travelers who were amazed that no wax or rolling was involved. Because back then - nobody outside of Bangkok knew about the crochet method of doing instantly permanent dread work! It was all about backcomb, roll, twist, rip & roll or wax wax wax!

Em travelled the world over a continuous 6 year period creating & maintaining dreads for people in UK, Italy, Holland, Spain, Brazil and on her return to Australia in 2006 she discovered that there were no dreadlock services utilising the crochet hook method in existance. This was when she turned her travel hobby biz turned into a true part time business and Divine Dreadlocks was born.

Through word of mouth and rave reviews her reputation grew to an international standing which enabled her to be booked out 6 months in advance. This allowed her to stop working as a high school teacher (design & technology) and to earn a decent wage in a 3 day working week, being at home as her babies were born and grew to school age.

Due to requests to teach others her skills and trade, she utilised her professional teaching knowledge to create a series of dreadlocking courses to help others learn how to do dreadlocks properly.

The Natural Dread Loctician Course series is aimed at empowering others to have all the skills and knowledge necessary to set up their own "lifestyle businesses" from home, studio or hair salon offering a high quality dreadlock service.

She wishes to empower as many people as possible to work in ways that allow them to:

1) Be their own boss,
2) Feel the freedom of choosing their own work days and hours,
3) Earn good money from home (up to $70/hr)
4) And gain financial stability or abundance with children.

Feel free to connect via email if you have any questions about her offerings!

Course Curriculum
WELCOME! OVERVIEW & SCHOLARSHIP/ASSESSMENT CRITERIA EXPLAINED.
Available in days
days after you enroll
COMMENCE NATURAL LOCTICIAN CERTIFICATE LEVEL 1. WEEK 1 TASKS
Available in days
days after you enroll
WEEK 2 TASKS
Available in days
days after you enroll
Courses Included with Purchase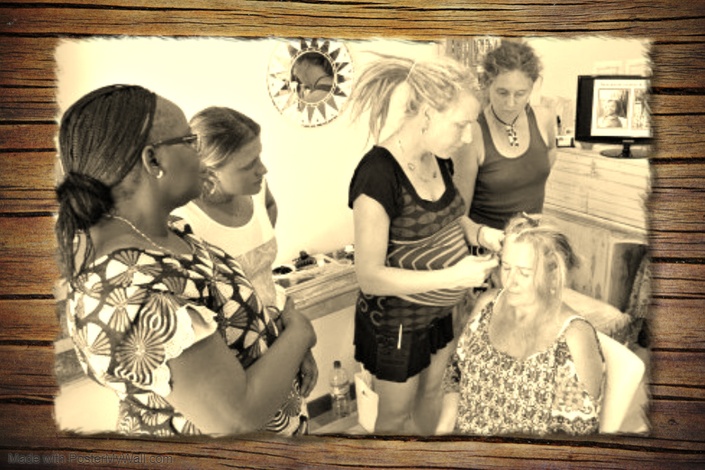 C3. Natural Loctician Certificate Course Level 1
Learn to be a Natural Dread Loctician & run your own Professional Dreadlocking Service (From Home, Mobile or Salon)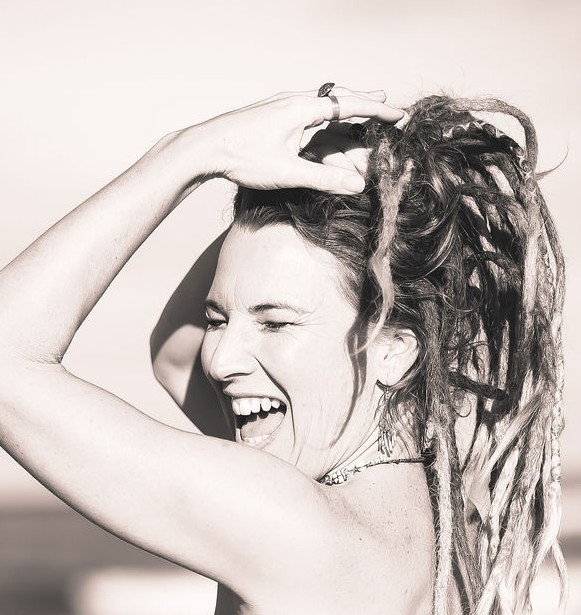 $997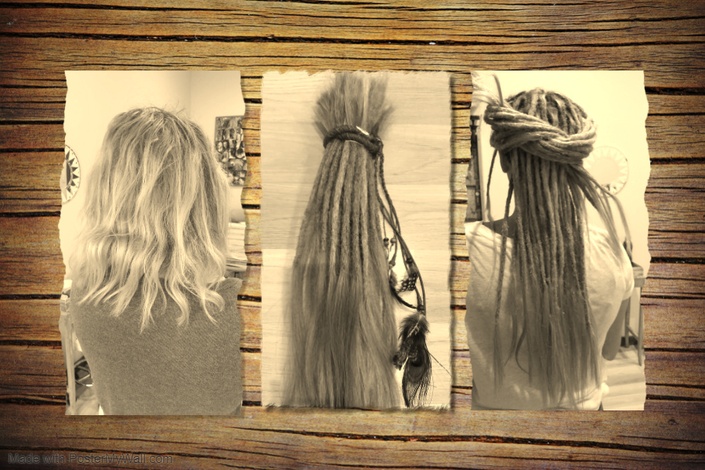 C4. The Natural Dread Loctician Certificate Level 2: Extensions & wraps
Everything you need to know to add a lucrative, high quality extensions & wraps service to your dread biz!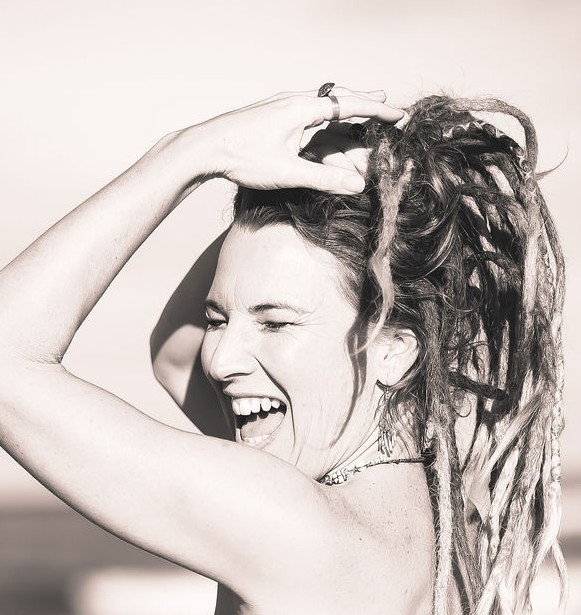 $497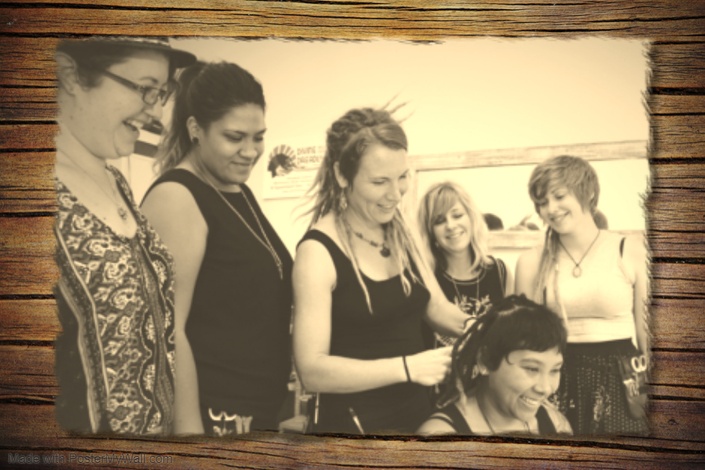 C5. The Natural Loctician Certificate Level 3: Difficult Dreadlock Maintenance.
Learn how to tackle Difficult Dread Maintenance using the Divine Hand & Hook Method of Dreadlocking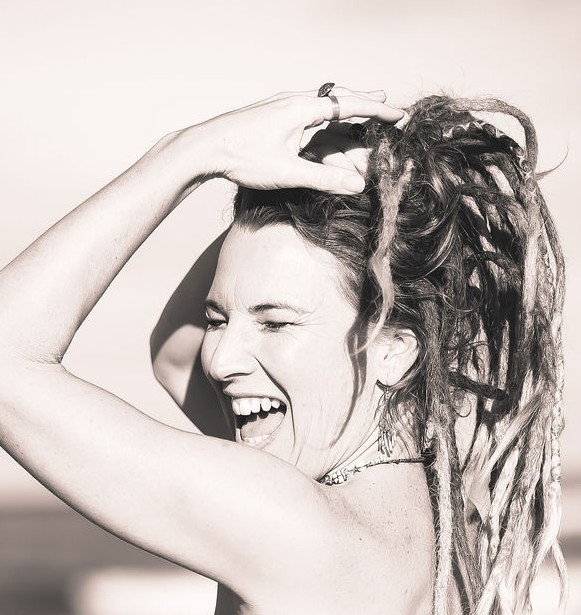 $497
Original Price: $1,991
Frequently Asked Questions
When does the course start and how long do I have to finish?
The course starts the day you enrol and you have 1 month to complete the assessments of each level. 1 month for level 1 and 1 month for level 2. No timeframe for Level 3.
How long do I have access to the course?
How does lifetime access sound? After enrolling, you have unlimited access to this course for as long as you like - across any and all devices you own. If you are on a payment plan your access gets stopped if you fail 3 times on a monthly payment. The system attempts to bill you on payment day and day 3 and 7 after that, you will get notified if your payment fails.
Do you offer refunds?
In certain circumstances yes. We request that students READ ALL THE CONTENTS & DESCRIPTION before enrolling to assure that they have made a conscious decision. If you made a mistake with your purchase and contact us to give your reason, in the first 5 days, we may give you a full refund. After that, there are no refunds except in urgent circumstances where evidence of dire need is emailed through within 21 days. If you need extension time to complete assessments these can be granted. You have lifetime access so if you get busy you can still study the course later. Refunds are not given for a mistake in choosing the course after 5 days passes.