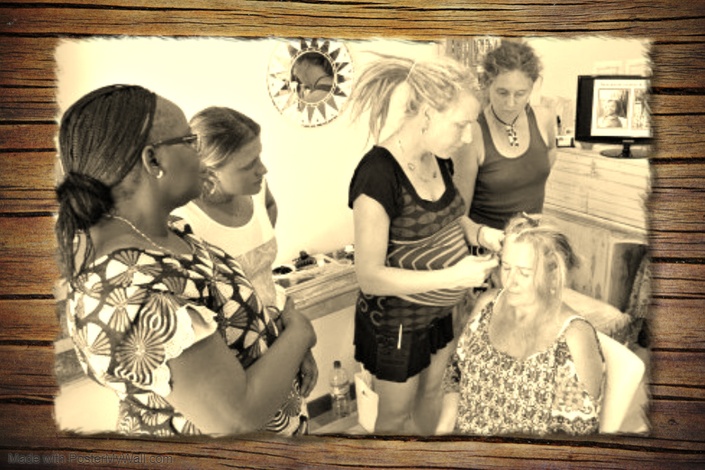 C3. Natural Loctician Certificate Course Level 1
Learn to be a Natural Dread Loctician & run your own Professional Dreadlocking Service (From Home, Mobile or Salon)
Watch Promo
Enroll in Course
The Natural Loctician Certificate Course Level 1 is a comprehensive, professional & fun course that teaches all the practical skills and the theoretical knowledge on how to run a service based business as a natural dread loctician offering a high quality service to clients.

The dreadlocking method you will learn is called Divine Hand & Hook crochet and it's the best method for creating neat, tight, instant locks and doing all dread maintenance to a high standard on all hair types without the use of any products, chemicals, wax, threads or interlocking.

** Note: level 1 doesn't teach how to offer a dread extensions service. Extensions and wraps are taught in Level 2. And tackling difficult dread maintenance is taught in Level 3.

*** If you want to save money & study Level 2 and Level 3 dreadlocking skills in order to offer the complete array of dreadlocking services from the start, then the all new Advanced Loctician Certificate Course would serve you best!

*** These methods can be used for all hair types!


WHO IS THE NATURAL LOCTICIAN CERTIFICATE PERFECT FOR?

Anyone who wants to be their own boss, create their own working hours & meet lovely people.

Anyone who loves dreads & wishes to make & maintain them for a living.

Anyone who appreciate dreads & wants a creative lucrative at home business.

Mums who don't wish to return to work after having kids.

Dads who don't wish to return to remote jobs after having kids.

Anyone who is wanting to work for themselves at home or in a funky studio.

Anyone wishing to escape the 9-5 rat race.

Young school leavers not sure what they want to do with an interest in a service orientated business.

Hairdressers who wish to add natural dread creation to their list of skills.

Hairdressers who wish to get away from the chemical method of making dreads.
Divine Dreadlocks and your trainer's history and background.

About the 3 main other main dreadlock methods and their results.

How DH&H produces instant dreads, that don't need further rolling to lock.

How to make dreadlocks that are neat, tight and well formed from the start.

How to make dreadlocks without ever having to use a product.

How to tackle dread maintenance issues without wax, threads or looping through (interlocking)

OH&S for natural dreadlocking.

Diverse conversation skills & how to gain repeat clients.

How to set up your dreadlocking studio (at home or in a salon)

How to give high end client service.

How to section hair for making dreads.

How to create the correct sized base for dreadlocks depending on the hair type.

How to assist clients with all dreadlock decisions.

How to give natural after care advice.

How to quote clients (live or remotely) & what to charge.

The current market price for creation and dreadlock maintenance.

The wage increases possible as your experience grows.

Marketing basics for your business (in support emails)
COURSE BENEFITS:
Become your own boss!

Work from home and choose the days and hours you work!

Take holidays and time off when you want to!

Quit a job that you don't like and crank up a dreadlocking business as your main source of income!

Operate as a hobby business around your main job to earn extra cash to save for travel, holidays, renovations etc

Work as little as you want to just earn a bit of extra cash on the side, or

Work as much as you can to earn up to $2000 for a 5 day week.

Earn from $AU25 to $AU70 per hour! That's $US20 to $US60 per hour.

Have a business with no overheads! Once you've got a couple of chairs and your tool kit it's all profit!

Create the kind of dreads that people are proud of, ones that raise the perceptions of dreads in society!

Be tutored by someone who has used these methods to create and maintain her own dreads for 12 years! And applied them for others over 20 years!

Be rest assured this method will work for people of all backgrounds, because it has been tried and tested on thousands of clients with different hair types.

Use this method equally on Caucasian, Asian or African hair!

Have the opportunity to gain a loyal following of repeat clients!

Enjoy what you do and wake up smiling every "working" day!

Meet a wide range of really lovely people!

Be creative, add dread accessories or natural dread care products to your business.

Be supported by your trainer, other students and graduates of the course in the private facebook group.
TERMS & CONDITIONS:
The information contained in this course must not be shared with anyone unless they are an enrolled student, each course is allocated a personal licence.
If you own a salon and you are interested in having more than one person trained & certified it is vital that each person complete the course & get assessed by the trainer. Discounts are offered for more than 1 student enrolling at once. Email for info.
It is a breach of copyright law to use these teachings to train others. It is unethical and illegal, so please do not train others with these teachings.
If in the unlikely event a student has an injury occur from their dreadlocking the owner/trainer of this course is not liable. As a student you take full responsibility for all your actions when dreadlocking & must apply appropriate first aid, as taught in the course if you hook yourself.
The earnings & results of the owner & past students are indicative of their personal efforts, you are entirely responsible for your own success.
There are no refunds for this course from 3 days after purchase. You are provided with enough information about the course contents, method and trainer to make a conscious decision before buying the course. Compassionate refunds may be granted outside of this clause, on a case by case basis, in sincere extenuating conditions. Change of mind or life situation is not applicable. You can study at your own pace.
You are agreeing to all these T&C's by enrolling in the course.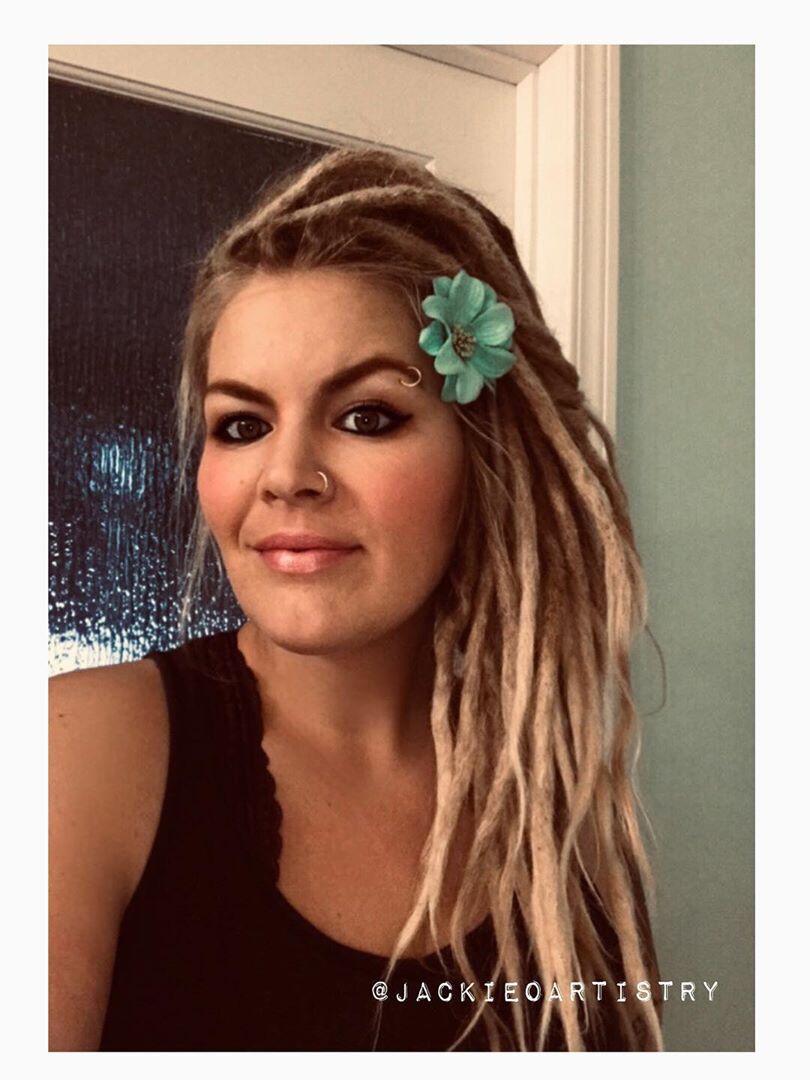 "I've taken two courses through Em's online training. She is a natural born teacher . I highly recommend her courses if you are looking to create dreadlocks and dreadlock extensions without any fuss . No products , no waxes and no chemicals . After you have taken the courses and start to work on clients she continues to give you on going support. Thank you Emma for spreading your knowledge and expertise!"

- Jackie Olsen, Founder, JackieOArtistry, Lampan - Canada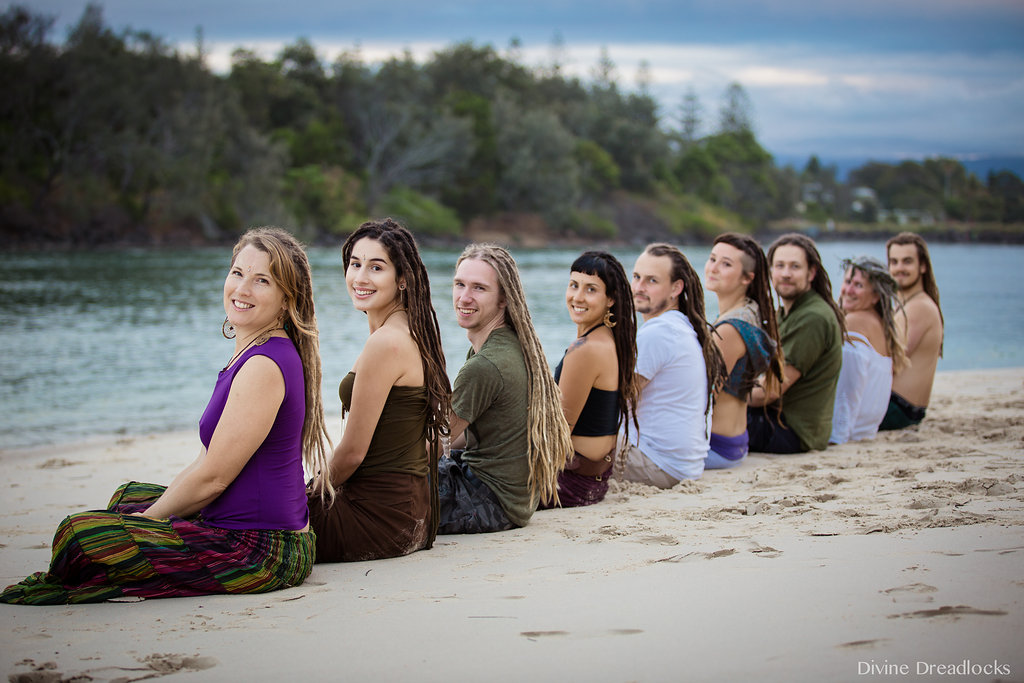 So if you'd like to live life on your own terms

You enjoy helping others

And you love dreadlocks

Join the tribe of Divine Dreadlocks Locticians!



Frequently Asked Questions
When does the course start and finish?
The course starts now, you create your own course timetable using the guide around your personal schedule. You can study when and where you like. There is no end date, however you have 3 months from purchasing the course to be eligible for getting assessed & certified.
How long do I have access to the course?
How does lifetime access sound? After enrolling, you have unlimited access to this course for as long as you like - across any and all devices you own.
Is there assessments with this course?
YES! As this is a certificate course there are some assessments included to allow you gain your trainers expert knowledge to assist you in your dreadlocking practice. This involves taking short 1-5 minute videos of your first and last dreadlocks on a mannequin, photographing your first dread maintenance work and doing a short multiple choice quiz. All details are included in PDF #2 in the course.
Can I get this course with a payment plan?
YES! There is a payment plan with this course. Just select this option from the menu.
Are refunds available after I've bought the course?
Short answer: As a rule, no. Long answer: Students are provided with enough details on this course and method to be able to make a conscious decision when buying it and thus wanting to quit and get a refund for a change of mind, personal life change or finding it hard, is not a viable reason. The benefits and learning of the course are only gained after completing the whole course and the assessments with the trainers feedback. Once you have gone through this process you have a very valuable skill that enables you to have your own lifestyle business, but what you do with that skill is up to your efforts! The quality of this course is very high as indicated by only 5 star reviews and it has already helped over 300 people successfully learn how to be dread locticians. If you buy this course without making a conscious decision and within the first 3 days discover that it is not right for you, then write to divinedreadlockstraining@gmail to explain why and you can get a refund. Other refunds may be granted in sincere extenuating circumstances, but not if the student has completed assessments and received feedback (as the fee pays for that coaching & the platform).
Is this an internationally recognised certificate?
YES! Many people within the dreadlock niche worldwide recognise Divine Dreadlocks Training to be highly reputable, indicting anyone trained in this method has been trained to a high level with all dreadlock services. PLEASE NOTE: This certificate is not a government issued certificate. Divine Dreadlocks Training is a private training centre and thus the certificate of private. This is the same as most non college, tafe, university trainings in the world. The recognition of the certificate is based on the reputation of the trainer & the brand and both the trainer 'Em Divine' and the brand 'Divine Dreadlocks' have an international reputation within the dreadlock trade of being the highest quality dreadlock work, customer service & student service.
Can I work in any country with this?
YES! You can operate as a hobby anywhere in the world, for example dreadlocking whilst travelling. PLEASE NOTE: That you need to adhere to your country of residences rules for running a true business, such as getting an ABN (Australian Business Number) or a tax number and following your countries rules for declaring income etc. IN THE USA - many states request a cosmetology certificate for people running a service working with hair. You need to look this up in your own state and get the license if required. No other countries require licenses to work making dreadlocks.
Is there support with the course?
YES! You will get support emails as you go and after you complete the course and you'll also become a member of the private Facebook support group where you can get support from your trainer Em, other current students and all past locticians who have done this course. This is free.
I heard I could make money from your courses. Is that true? How?
YES! Em is opening a Divine Dreadlocks Training AFFILIATE program where all graduated students of her courses can earn money from a successful referral to any course. The payments you can EARN are from $16 to about $350 depending on which course you have sold and which affiliate level you're on. THIS IS HIGHLY RECOMMENDED for all those with digital marketing knowledge, a big friend/follower crowd on any social media platform or simply those locticians who are happy to speak about their positive experiences with the course & who may gain interest via conversing with clients. Email:
[email protected]
with the SUBJECT: I'm interested in being an affiliate.
Your Instructor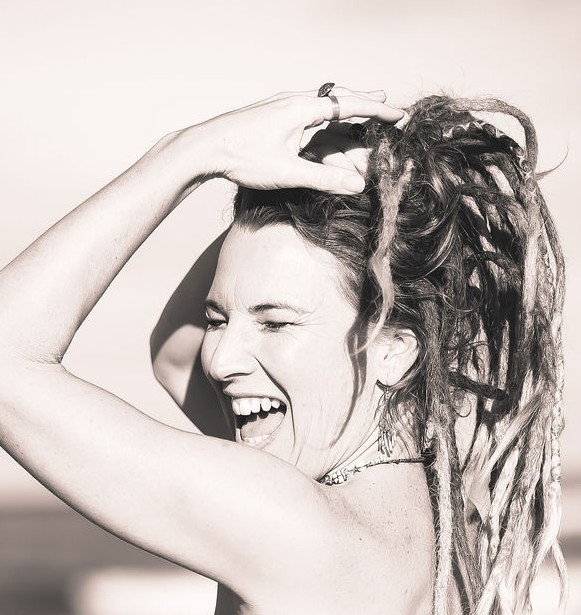 Em has been working with dreadlocks since she got her first dreadlocks in Thailand in the year 2000. She taught herself how to do her own dread maintenance using a small crochet hook and quickly she began to get maintenance requests from other travelers who were amazed that no wax or rolling was involved. Because back then - nobody outside of Bangkok knew about the crochet method of doing instantly permanent dread work! It was all about backcomb, roll, twist, rip & roll or wax wax wax!

Em travelled the world over a continuous 6 year period creating & maintaining dreads for people in UK, Italy, Holland, Spain, Brazil and on her return to Australia in 2006 she discovered that there were no dreadlock services utilising the crochet hook method in existance. This was when she turned her travel hobby biz turned into a true part time business and Divine Dreadlocks was born.

Through word of mouth and rave reviews her reputation grew to an international standing which enabled her to be booked out 6 months in advance. This allowed her to stop working as a high school teacher (design & technology) and to earn a decent wage in a 3 day working week, being at home as her babies were born and grew to school age.

Due to requests to teach others her skills and trade, she utilised her professional teaching knowledge to create a series of dreadlocking courses to help others learn how to do dreadlocks properly.

The Natural Dread Loctician Course series is aimed at empowering others to have all the skills and knowledge necessary to set up their own "lifestyle businesses" from home, studio or hair salon offering a high quality dreadlock service.

She wishes to empower as many people as possible to work in ways that allow them to:

1) Be their own boss,
2) Feel the freedom of choosing their own work days and hours,
3) Earn good money from home (up to $70/hr)
4) And gain financial stability or abundance with children.

Feel free to connect via email if you have any questions about her offerings!