OVERVIEW OF THE ADVANCED COURSE BUNDLE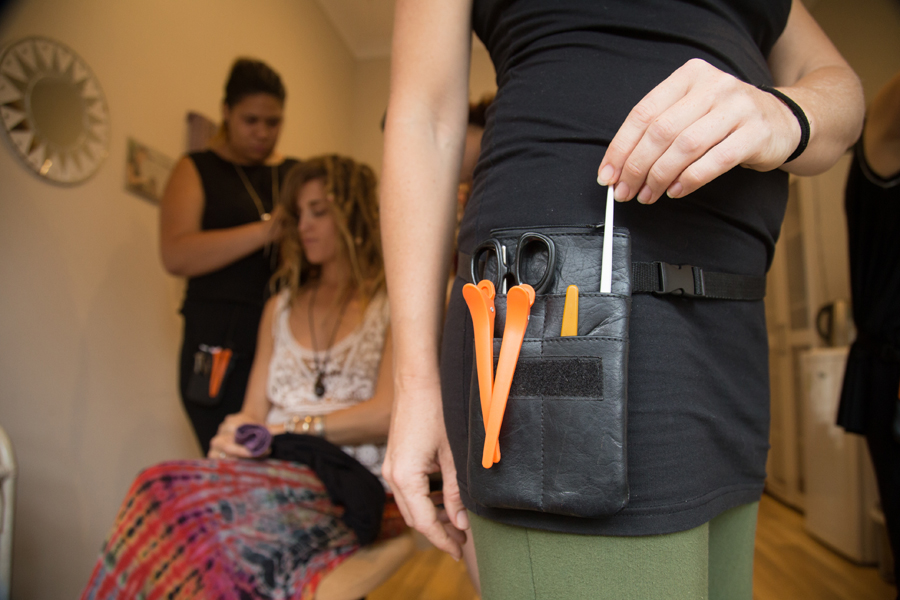 This Advanced bundle course contains 3 separate courses: The Natural Loctician Certificate Level 1, Level 2 and Level 3.
PLEASE NOTE THAT YOU WILL NEED YOUR LOCTICIAN TOOL KIT BEFORE YOU START THIS COURSE. THE TOOLS & MANNEQUIN ARE NEEDED TO BEGIN THE ASSESSMENTS AND PRAC. THE SCHOLARSHIP FULFILLMENT IS TIME DEPENDANT, SO ORDER NOW BEFORE YOU ENROL! ** IF YOU PAID IN FULL YOU WILL HAVE THE KIT SENT OUT TO YOU FOR FREE ON ENROLLMENT.
Work through Level 1 first, then Level 2 and finally Level 3.
There is a timetable guide for Level 1 to help you break up the course work into 7 easy days study. MAKE SURE YOU READ THE SCHOLARSHIP GUIDE. You can slot your study days into your own schedule where you like. As long as you complete the Level 1 assessments & scholarship criteria within the first month to fulfill the scholarship . This means BEING MOTIVATED AND ON TASK!
There's no timetable guide for Level 2 or 3, you can just create one yourself using the curriculum. Just remember to complete assessments tasks and social criteria for Level 2 within the 2nd month to fulfill the scholarship.
For Level 1 and Level 2 the tutorials and theory PDF's are presented in the order in which you need to watch them as they're scaffolded to help you learn the first skills you need to learn first, the second skills second etc. The course content has been set so you need to watch 100% of each tutorial before being able to progress to the next so you can't jump around. Once you have finished all the tutorials you can then access any tutorial anytime & repeat them.
You have 1 month from when you start each level to submit your assessment tasks for feedback & to pass the scholarship criteria and gain certification. There are only assessment tasks with Level 1 and Level 2. That's 1 month for each level, 2 months total.
Level 3 you can study at your own pace when you're ready or right before you have a difficult maintenance client.
You will gain your Advanced Loctician Certificate after successful completion of level 2. You'll also get digital Loctician badges that you can use on your social media accounts or any digital presence. Please don't use it as your profile or page picture.
You get full support while you study and after you graduate in the Facebook support group. Always use the 'search' bar at the top of the group to first search for your query & then only post if the answer isn't already there. The activity on the group ebbs and flows. Many people in this niche are dropping off Facebook, so if it feels quiet say hello but if you have a Q support is always there within 1-3 days. I check a only couple of times a week so tag me and send me a private message if you need an answer fast.
NOTE: All course PDF's and theory are downloadable so you can print the theory out and create your own course booklet if you wish to reduce online screen time :) Video tutorials must be watched online and I fully recommend only watching on a computer or beaming from your mobile to a tv screen to get the best learning experience. This is a fine motor skill so the detail can be hard to see on a screen as small as a mobile phone.
If you need private support please email [email protected] or send me a messenger message with your clear question/video/photo to explain.
You get to keep this course forever. If either the teachable or any business involved stops trading then you'll be informed and all the videos will be made available for you to download by request at that time. You'll also be supported to complete the course to gain your certification first.
Complete and Continue